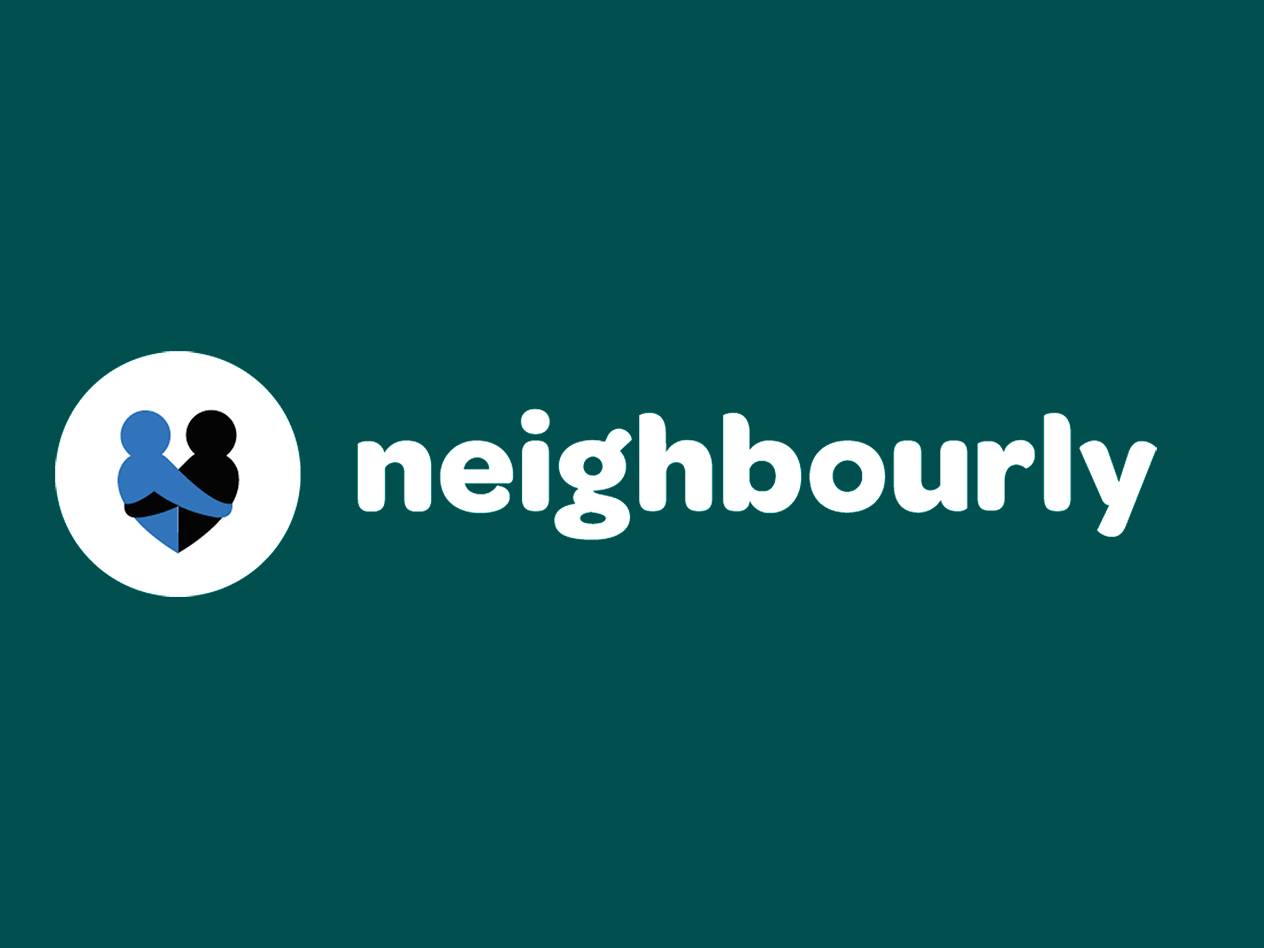 At Lidl GB, we want to give back to our local communities. That's why we're proud to partner with Neighbourly; an award-winning giving platform that matches businesses with local good causes.
Neighbourly was launched in 2014 with the aim of connecting business and resources to the communities that need it most. Since its inception, the platform has assisted with the donation of over 120 million meals worth of surplus food, 116,000 hours of employee volunteer time and over £22million in financial support. You can find out more about our partnership with Neighbourly here.
Feed It Back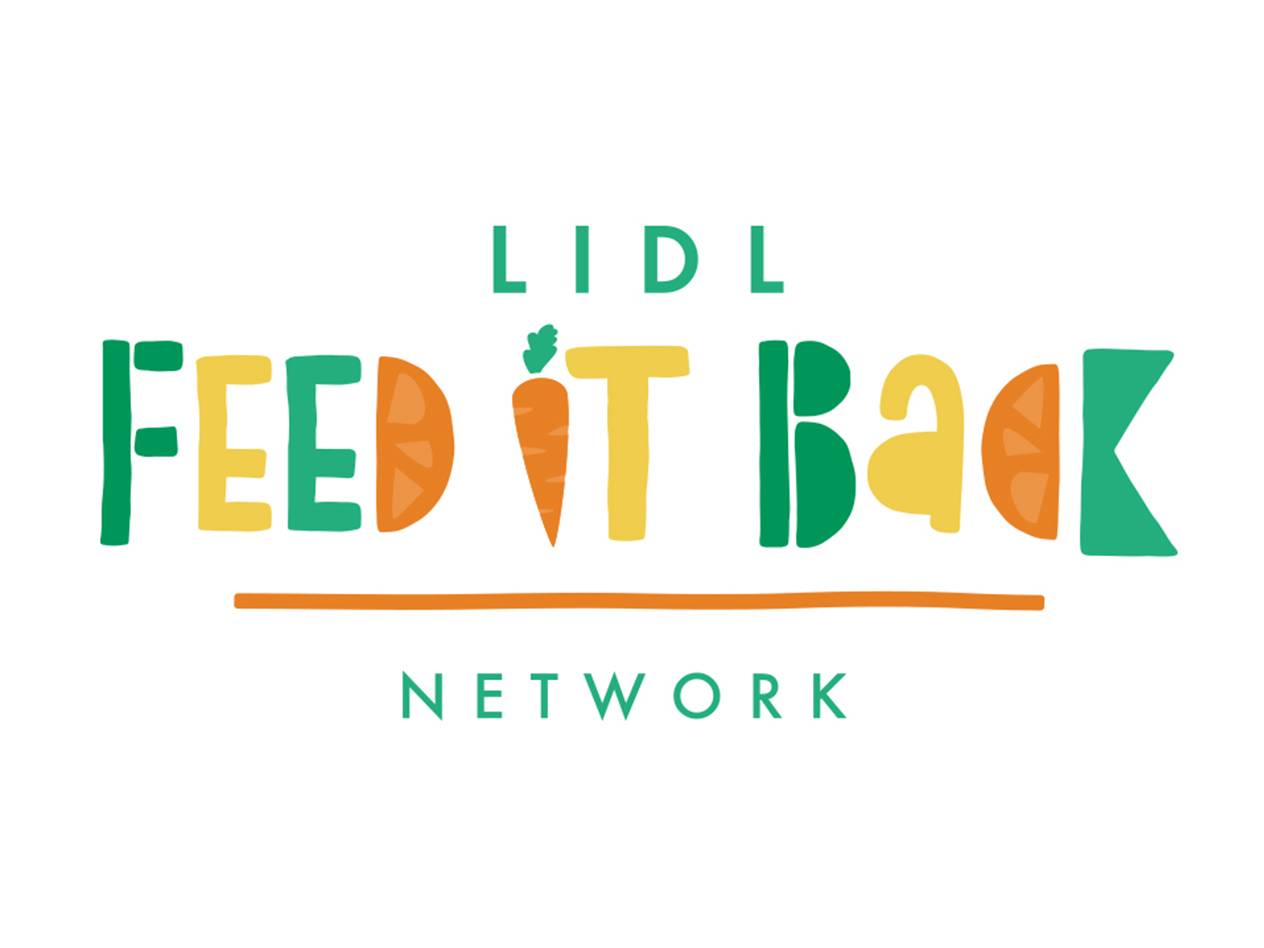 Working with our partner Neighbourly, we launched Feed It Back in August 2017, our nationwide food surplus redistribution network which connects all our stores to good causes in their areas, such as charities, food banks, community cafes and soup kitchens.
Not only does this enable each Lidl store to donate edible food surplus at a local level, it also helps to bring our store teams even closer to the communities they serve. So far, we have donated over 10 million meals across our local charity network and our food surplus has helped benefit the people that need it the most.
As part of our 'Feed it Back' scheme, we've rolled out food donation boxes across our stores nationwide. The next time you're in store, you can donate food, household and hygiene products to help local community groups in need of supplies. The donated food will be put to good use every day and will help make a difference to those in need during these challenging times.
If you wish to donate groceries, keep an eye out for our donation boxes past the checkouts in store.
Good To Give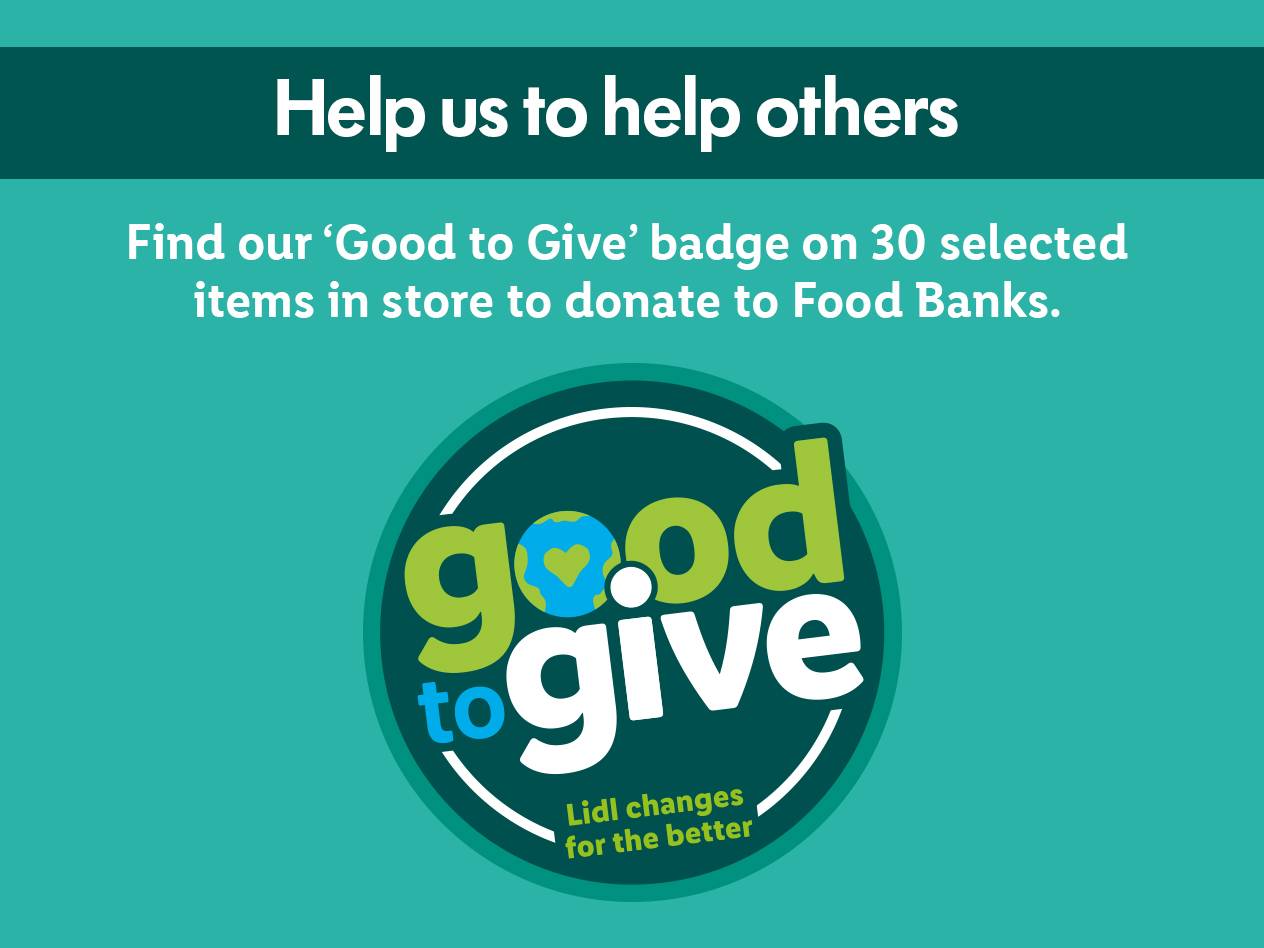 From cupboard staples to fridge essentials, we are Big On providing our customers with an affordable, high quality and well-balanced range of foods. We know that achieving a varied nutritional diet can be most difficult for people reliant on food banks, and so we want to make a difference.
We have identified 30 priority products, modelled on the Eatwell Plate, that will offer a greater variety of nutritional benefits to those reliant on food donations and labelled these with our 'Good to Give' Trustmark. The Trustmark was developed by Lidl in consultation with Neighbourly after 87% of charities reported needing a greater range of food types to be donated to help beneficiaries have a healthy, balanced diet**.
Our in-store food donation points can also be used for the Good to Give scheme. Lidl shoppers planning to donate items can easily spot this signage in-store on shelves.
**This research was conducted by Neighbourly in March 2021, with 1,126 Local Good Causes in the UK and Ireland responding. It followed a July 2020 survey by Neighbourly revealing the most critically needed food items in the face of rising demand for food banks, the results of which are reflected in the full list of Good to Give items.
Toy Bank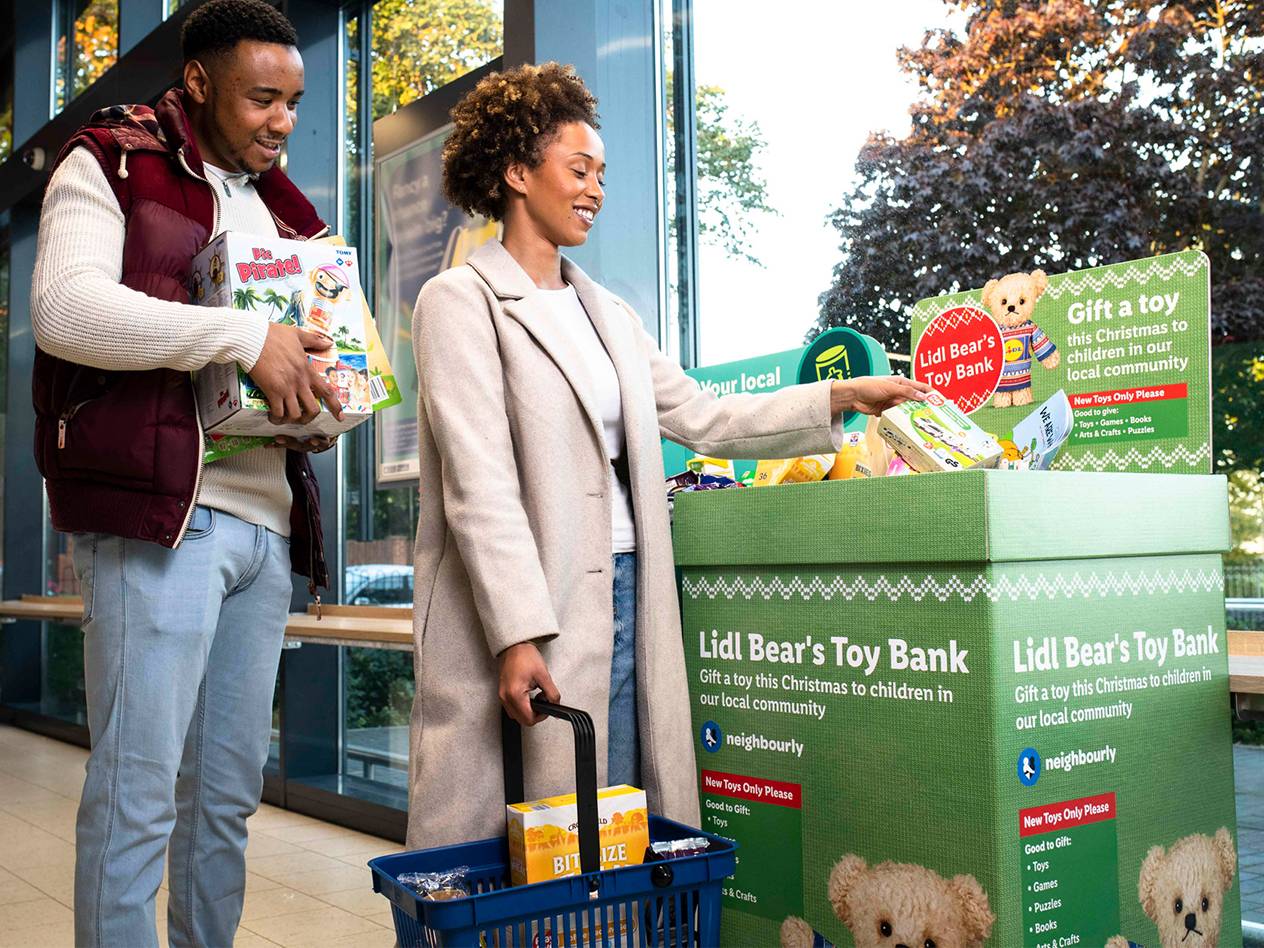 In partnership with Neighbourly, we launched Lidl Bear's Toy Bank in every store nationwide to help more children wake up to a present on Christmas morning. We made a start by gifting £125,000 to our local charity partners during the festive period and invited customers to join us in donating a gift to children in need of support.
The Lidl Bear Toy Bank campaign ran over 6 weeks until 16th December 2022 and Neighbourly paired Lidl stores with local good causes so that customers' donations directly benefited children in their local community. New or unopened toys, games, books, puzzles and arts and crafts could be dropped off in store. Alternatively, customers were able to purchase a present while shopping in store and place the gift in the toy bank after check out.
Charities, community groups and food banks were also able to register their interest to receive support via Neighbourly. In addition, the supermarket committed £250k for charities during the festive period – including a £125k donation for the toy bank initiative – and pledged to donate more meals than ever over the festive period.
Lidl Community Fund
In partnership with Neighbourly, Lidl GB unveiled the Lidl Community Fund, a £500,000-fund accessible to the network of over 1,300 charities that collects surplus food from Lidl GB stores to give to those in need. The inaugural Lidl Community Fund ran from March 2022 until February 2023 and enabled the charitable organisations we work with to carry out their vital work and help those experiencing food poverty. The fund consisted of a range of grants which tackled issues such as an increased demand for food parcels and food storage capacity alongside focusing on long-term benefits such as the refurbishment of food preparation areas and premises.
Watch Our Video To Find Out More
The Feed It Back scheme launched in August 2017 and we've now connected all our stores across England, Scotland and Wales, to over 1300 community causes that collect our surplus food throughout the week, for free. So far, we've donated the equivalent of over 10 million meals to our partner charities.
The scheme ensures that our surplus items, including fresh fruit and vegetables, and many daily essentials, are making a real difference locally, whilst at the same time allowing us to build strong community links.
How To Get Involved
Neighbourly provides a simple process for charities to register and receive surplus from their local Lidl store.
If you're able to regularly collect surplus from us, you should join the Neighbourly platform and create a free page. To find out more, send an email to lidl@neighbourly.com or telephone 0117 422 0855. Your organisation will need a Level 2 (or equivalent) food hygiene certification, accredited within the past 2.5 years.